KINGS HERBAL RESEARCH LABORATORIES
Regular price
Rs. 350.00
Sale price
Rs. 280.00
Unit price
per
Sale
Sold out
Garicinia Combo (Fat care drops)
Blended with Natural Vinegar
                                                         Herbal Food Supplements
Potent Natural Ingredients to burn the calories
Key to get slim naturally
Reshaping the figure
Metabolism booster
Appetite controller
Acidic Body Manager
Pure and safe
Garicinia Combo Indications:-
Garicinia Cambogia
·       It blocks fat and hence inhibits conversion of calories into fat.
·       Regulate mood ,appetite ,sleep and metabolism.
Turmeric (Curcuma Longa)
·       Reduces Cholesterol level, fat burning.
·       Suppresses inflammation associated with Obesity.
Amla ( Phyllanthus Emblica)
·       Balance stomach acids ,fortifies the liver, nourishes the heart.
·       Slows down ageing ,boost immunity,brightens skin and makes skin glow
Natural Vineger
·       Helps to reduce body weight due to its low calories contents and essential nutrients.
How to Use-
Take 30 drops in warm water empty stomach in early morning and in night before going to sleep.
Share
View full details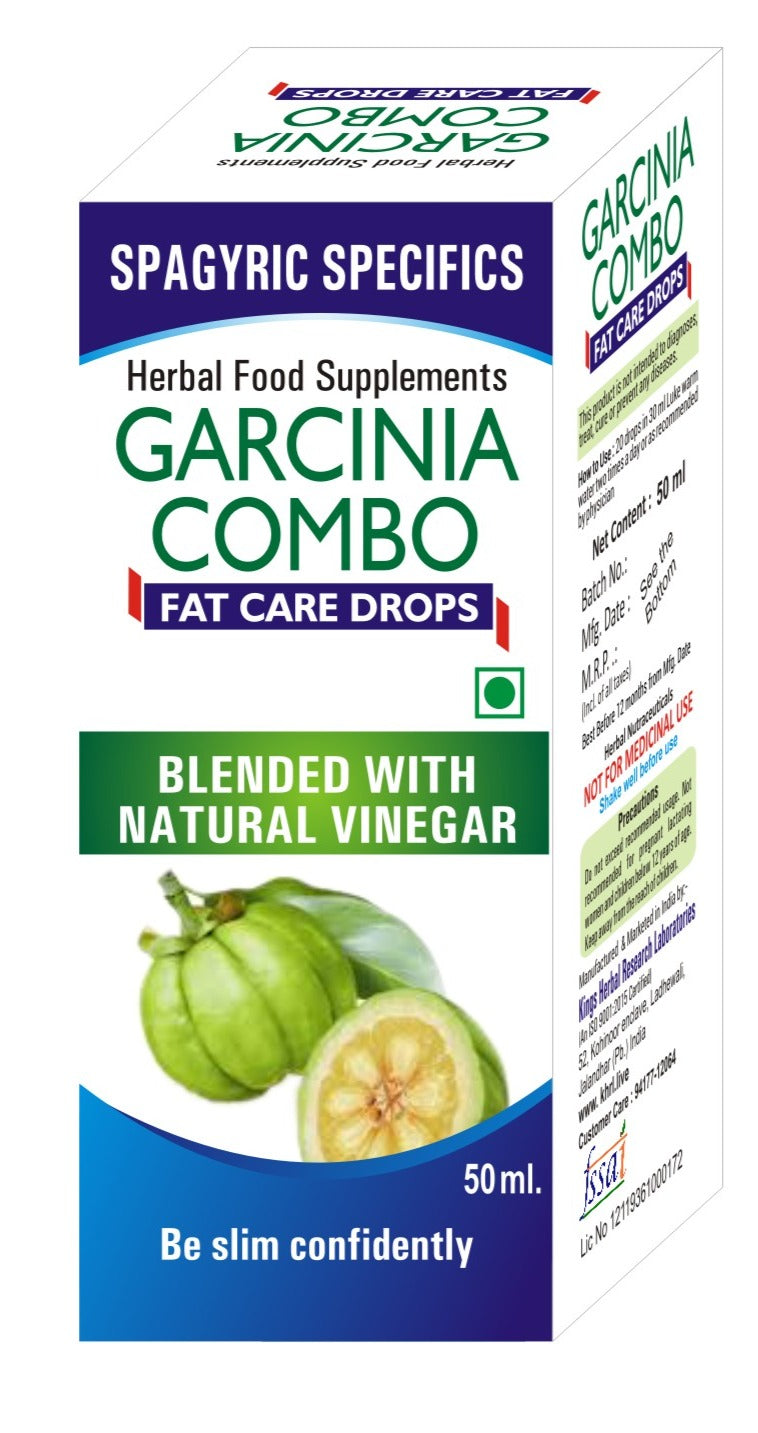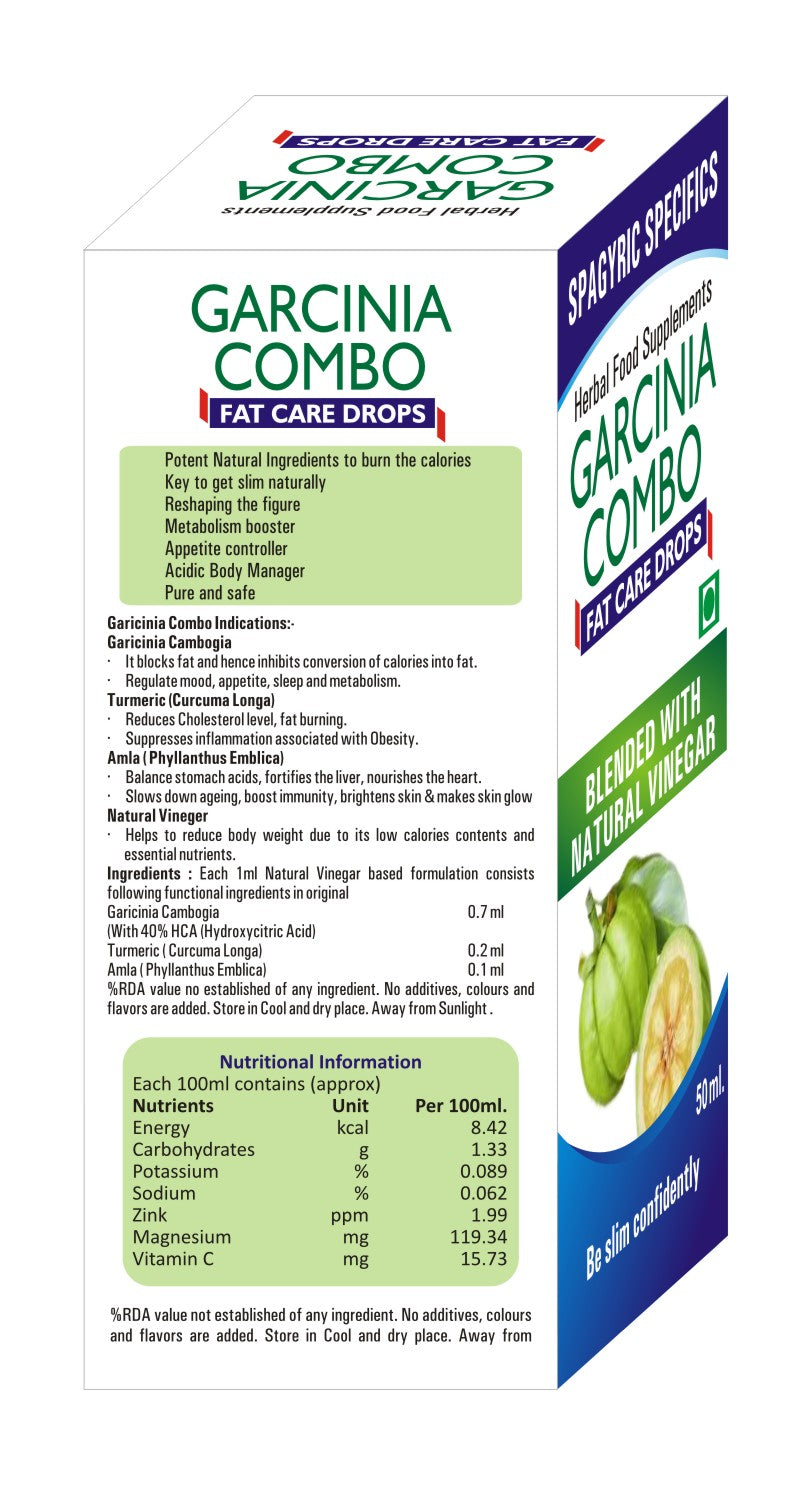 Curcumin Ashwgandha FAQ
What should be the dose per day?

A capsule 3 times a day after half an hour of meal with a glass of water.
How many capsules are their in 1 box?

There are 45 capsules, A dose of 15 days.
How this product is different from others?

This product is unique innovative formulation in which ashwagandha is blended with curcumin and pipper to make the formulation to well absorbed and assimilate in body.